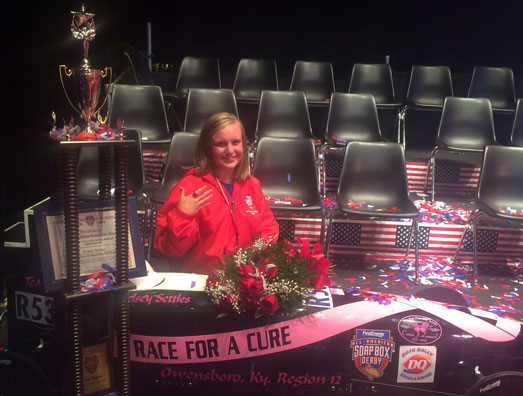 Congratulations to our own Kelsey Settles for becoming the world's Rally Master Champion for 2015. On July 25 Kelsey drove four perfect races to win the 78th annual First-Energy All American Soap Box Derby in Akron Ohio.
Rally Race Schedule
August 15-16 2015
September 19-20 2015
MEETINGS

1st & 3rd


Tuesday's


Noon


Owensboro Country Club


400 Byers Ave.


Upcoming Speakers
9/1: Rob Mallory, KWC Athletic Director
9/15: Maria Shyver, MentorKids
10/6: Rick Boggesss, SAVI: National White Cane Safety Day
10/20: Gordan Wilkerson, Goodfellows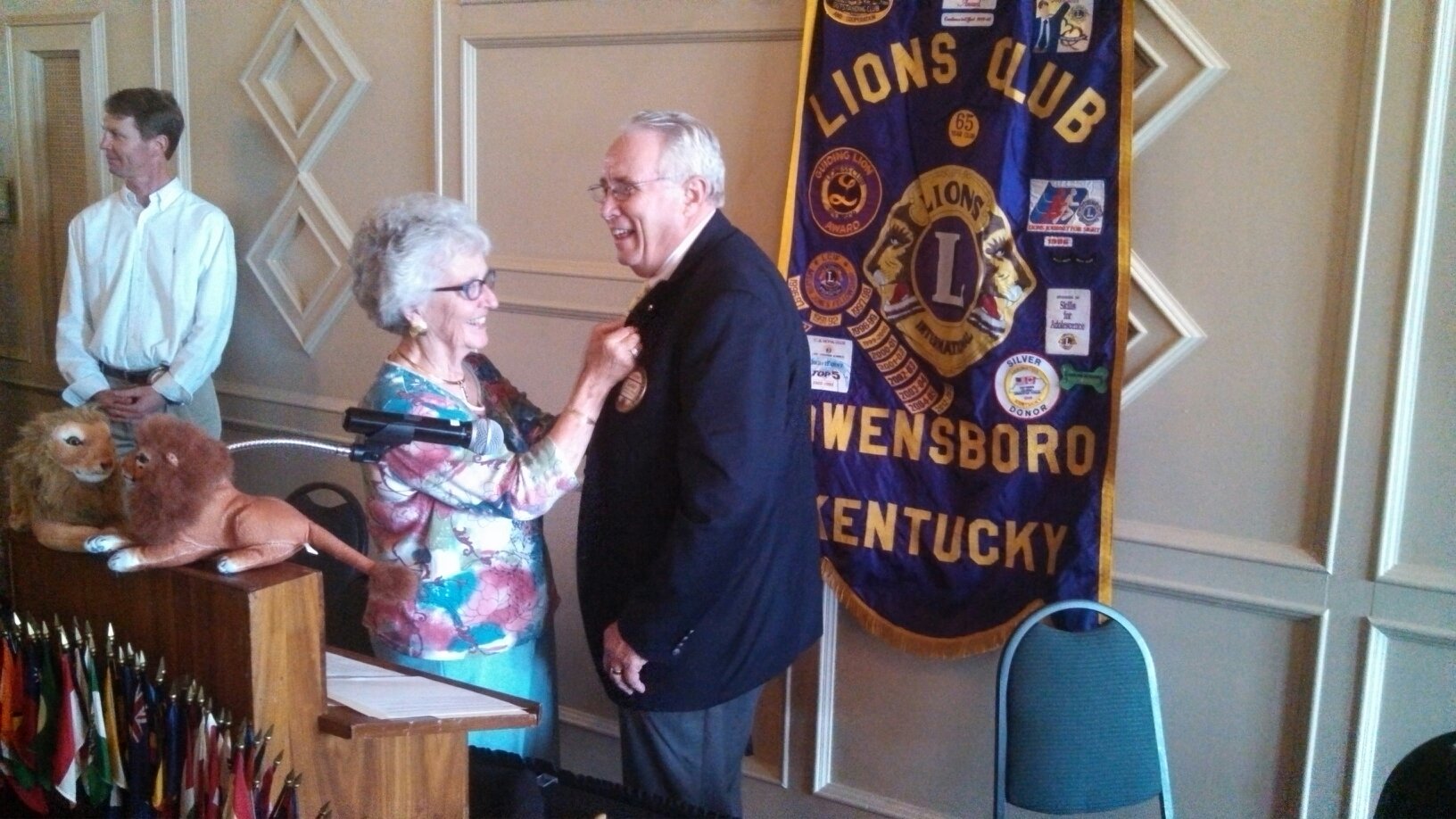 Larry O'Bryan was awarded the Progressive Melvin Jones Fellow in July 2015 for his outstanding contribution to the Lions and community.
Mission Statement

To empower


volunteers to serve


their communities, meet


humanitarian needs,


encourage peace and


promote international


understanding


through Lions clubs.