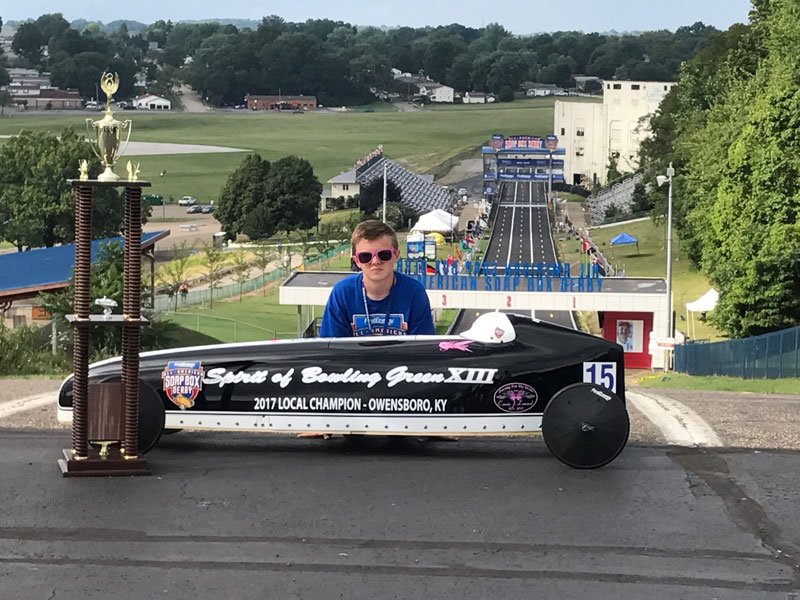 Jacob Leonard, a 13-year-old eighth grader at College View Middle School, placed third in the World Championship Local Masters Division Race marking the fourth consecutive year an Owensboro car has had a chance to win it all. Read more...
Derby Race Schedule
May 4 - Driver information form due for local race
May 12 - Soap Box Derby registration and photographs 8-11 AM
May 26-27 - Race to Remember (Rally Race)
June 2 - Trial runs and impound
June 7 - Soap Box Derby Banquet, Immaculate Parrish, 6 PM
June 9 - Local Soap Box Derby Race
June 10 - Local Soap Box Derby rain date
July 21 - 81st First Energy All-American Soap Box Derby Race and National Super Kids Classic®, Akron, OH
August 11-12 - Summer Rally Race
September 8-9 - Fall Rally Race

Note: Open track/practice: first Saturday of the month (March 3 through November 3)
MEETINGS

1st & 3rd


Tuesday's


Noon


Owensboro Country Club


400 Byers Ave.


Upcoming Activities
January 8 - SPEAKER: Keith Sharber, Executive Vice President of Canteen and John Conti Coffee (regular time at Old Hickory)
January 22 – SPEAKER (Tentative): Nick Brake, Superintendent of Owensboro Public Schools (regular time at Old Hickory)
January 28 - Lions Club Board meeting at Briar Patch, 6 PMIf you have any suggestions for speakers, see Lion Ginny Vinson.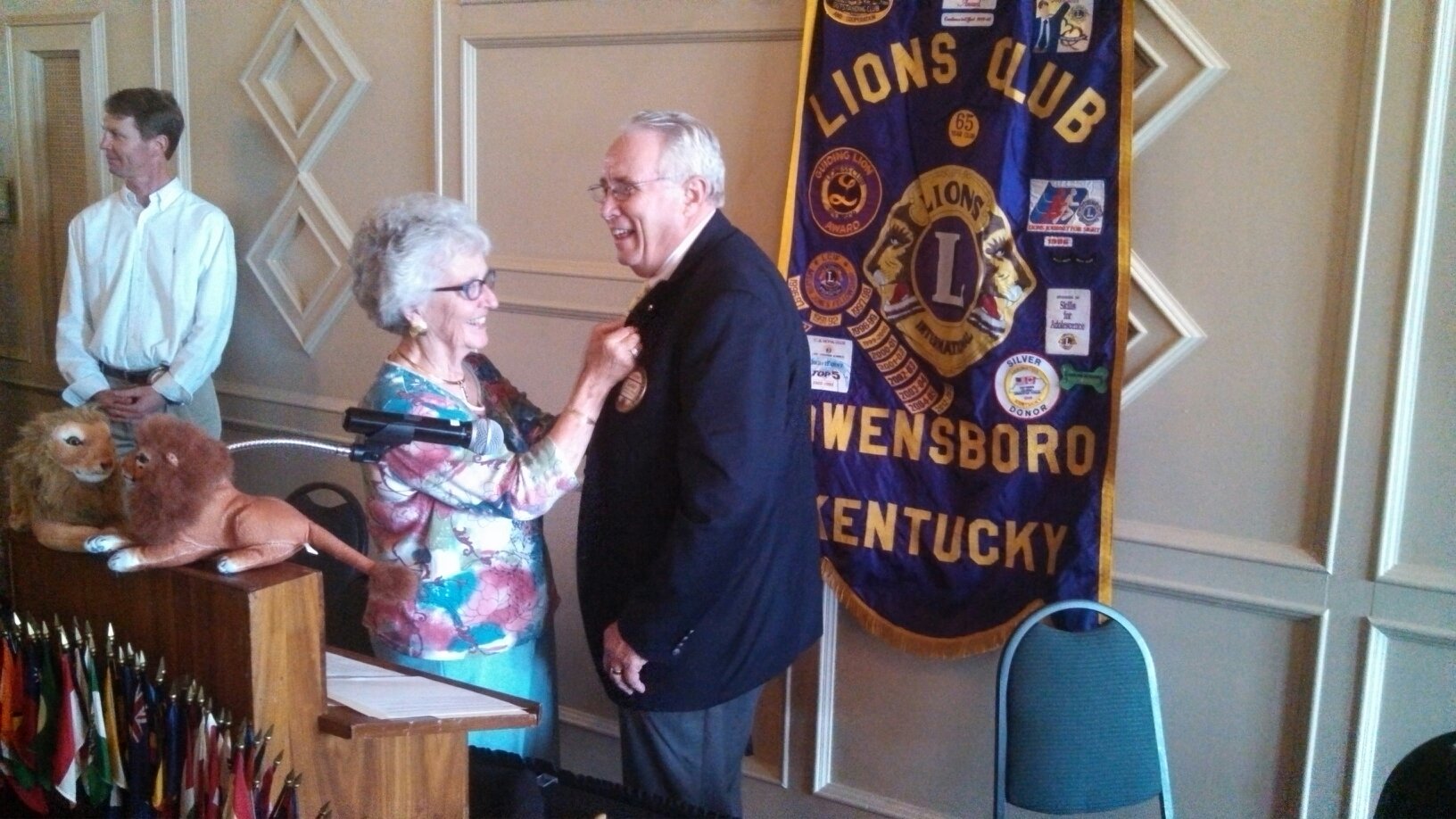 Larry O'Bryan was awarded the Progressive Melvin Jones Fellow in July 2015 for his outstanding contribution to the Lions and community.
Mission Statement

To empower


volunteers to serve


their communities, meet


humanitarian needs,


encourage peace and


promote international


understanding


through Lions clubs.